2022 LPP Program*
June 17th, 2022
*Subject to change
Registration
09:00 Check-in
Check-in of Participants, Laureates and Guests 
Opening Ceremony
09:30 World Peace Flag Mandala
"May Peace Prevail on Earth"
Opening Ceremony
10:00 Welcome Message from EU Parliament
Charles Goerens, Member of European Parliament, Luxembourg
Report
10:15 The Global Peace Index 2021/2022
Steve Killelea, Executive Chairman and Founder of the Institute for Economics and Peace (IEP), Australia
Performance
11:00 Music for PEACE
Elena Prokina, vocalist, Ukraine, accompanied by Nadiya Balych and Natalia Demchuk (Ukrainian duo Belle Bandura) performing Valentin Silvestrov " Прощай, свiте, …"( Farewell, world …) Poetry of Taras Shevtchenko from op. " Silent songs"
Presentation
11:15 History of the Schuman Building
Christoph Schroeder, Head of the European Parliament Office in Luxembourg
Presentation
11:25 -"Human Evolution and Peace"
Anna Bacchia, Switzerland, Researcher, Teacher, Writer, Innovator.
Founder and Director of the Consciousness Institute, Lugano, Switzerland. Creative Member of 'the Club of Budapest' and Research Fellow of the Laszlo Institute of New Paradigm Research.
Award
11:30 OUTSTANDING PEACE ACTIVIST
Dr. Kevin Clements, New Zealand, Director of Toda Peace Institute.
With a commitment to peace for over 50 years, Dr. Kevin Clements is a consultant to a variety of non-government and government organizations on conflict resolution, peacebuilding, disarmament, arms control and human security issues.
Award
11:45 OUTSTANDING PEACE EDUCATION
Gaia Education, accepted by Ross Jackson, Denmark
Gaia Education welcomes students from every corner of the earth to its leading-edge Education for Sustainable Development. Gai Education espouses the ethos that education is the best tool to fight for a more regenerative future and reverse our climate crisis.
Award
12:00 OUTSTANDING PUBLIC PEACE EFFORTS
Peace Barcelona 2025, Spain, accepted by Felix Bentz, Spain.
Creators of the Walk-Path to Peace, this international project uses public space with the dual intention of recreational and cultural-educational activities, to make the Walk-Path to Peace a space of citizen participation and a world reference for peace.
Award
12:15 OUTSTANDING PEACE TECHNOLOGY
Frances Haugen, United States, Data Scientist and Algorithmic Engineer Consultant – accepted by Libby Liu, Outstanding Peace Technology Laureate 2021.
Frances advocates for accountability & transparency in social media. She has dedicated her life to supporting regulators, oversight agencies, investigative journalists, civil society groups, think tanks, human rights organizations, governments and survivors in navigating the algorithmic area of social media.
Break
12:30 - 13:15 Lunch Box Break
Announcement
13:15 Announcement of the 2023 World Peace Forum
Felix Bentz, Spain, President of the Reial Cercle Artistic in Barcelona
Welcome Message
13:20
Simone Beissel, MP and Alderman of the City of Luxembourg, responsible for Sport
Performance
13:30 Music for PEACE
Nicolas Maggi Berrueta, Violinist, Uruguay Thais Meditation by Jules Massenet
Award
13:40 OUTSTANDING YOUTH PEACEMAKER
Nicolas Maggi Berrueta, Uruguay, Miguel de Cervantes Conservatory
Nicolas, a 15 year old teenager, has created an institute of music in his town in Uruguay, allowing children without means to learn and enjoy the power of music.
Award
13:45 OUTSTANDING INNER PEACE
Professor Scherto Gill, United Kingdom, Director of Global Humanity for Peace Institute.
Interested in understanding peace, human well-being and global flourishing as dynamic processes, Professor Scherto GIll has been exploring ways to apply these ideas in peacebuilding, educational innovation, community regeneration, and social transformation.
Award
14:00 OUTSTANDING SPORTS FOR PEACE
F.C. Barcelona Foundation, Spain, accepted by Marta Segu and Yolanda Antin
Foundation Barcelona Football Club has fostered a methodology based on five values: humility, effort, ambition, respect and teamwork. It is pioneering within Spain and worldwide its strong advocacy that the power of sport promotes social inclusion, justice, development and peace.
Award
14:15 Outstanding Environmental Peace 2021
Water Peace & Security, Netherlands, accepted by Susanne Schmeier
Data is fundamental to understanding how water shortages translate into social consequences. Water Peace and Security Partnership develops innovative tools that identify and address water-related security risks worldwide.
AWARD
14:30 Outstanding Peace Support
Dominicus Rohde, Germany – President of Schengen Peace Foundation and World Peace Forum, accepted posthumously by his son, Tomas Villar Rohde.

Dominicus founded the Schengen Peace Foundation and the World Peace Forum to educate and connect peace builders. His profound qualities of joyfulness, vision and networking created a springboard for many projects around the globe. 
Video Tribute to Dominicus Rohde
by Codrin Crisan and the Romanian Volunteers Team
2023 Register to the event
The 2023 Luxembourg Peace Prize ceremony will take place at the European Convention Center and shared online.
Laureates 2020/2021
The distinguished peacemakers of represent a diverse mix of Activists, Educators, Leaders,
and Artists from all corners of the globe in ten categories.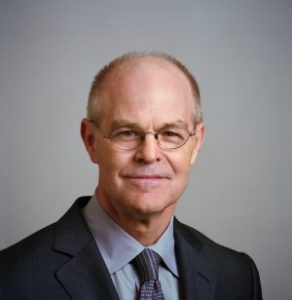 Dr. William Vendley
2020/2021 Outstanding Peace Activist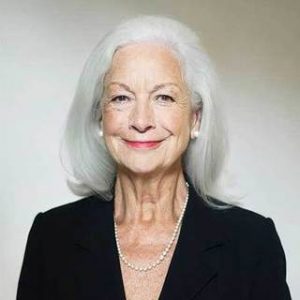 Dr. Scilla Elworthy
2020/2021 Outstanding Peace Activist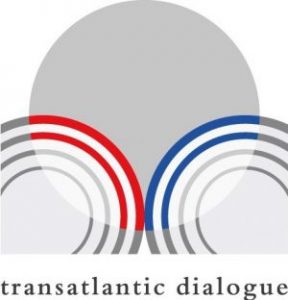 Transatlantic Dialogue
2020/2021 Outstanding Peace Education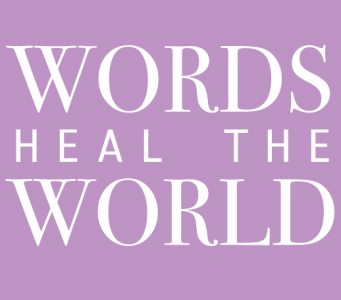 Words Heal the World
2020/2021 Outstanding Peace Organization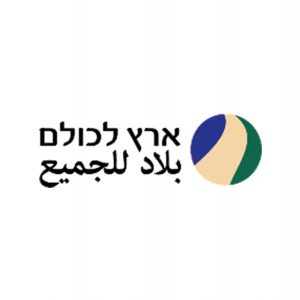 A Land for All - Two States, One Homeland
2020/2021 Outstanding Peace Support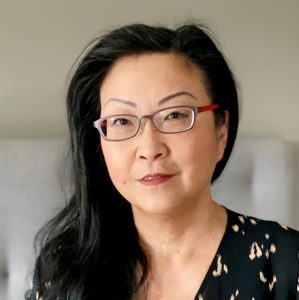 Libby Liu
2020/2021 Outstanding Peace Technology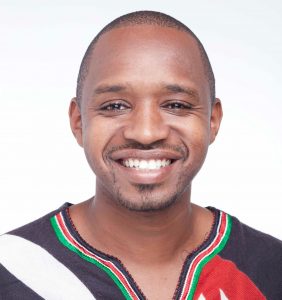 Boniface Mwangi
2020/2021 Outstanding Youth Peacemaker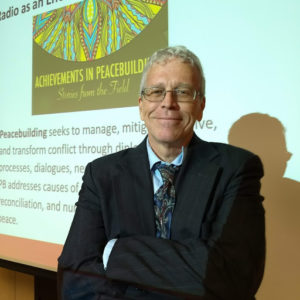 Steve Youngblood
2020/2021 Outstanding Peace Journalism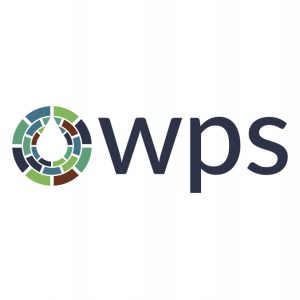 Water Peace Security
2020/2021 Outstanding Environmental Peace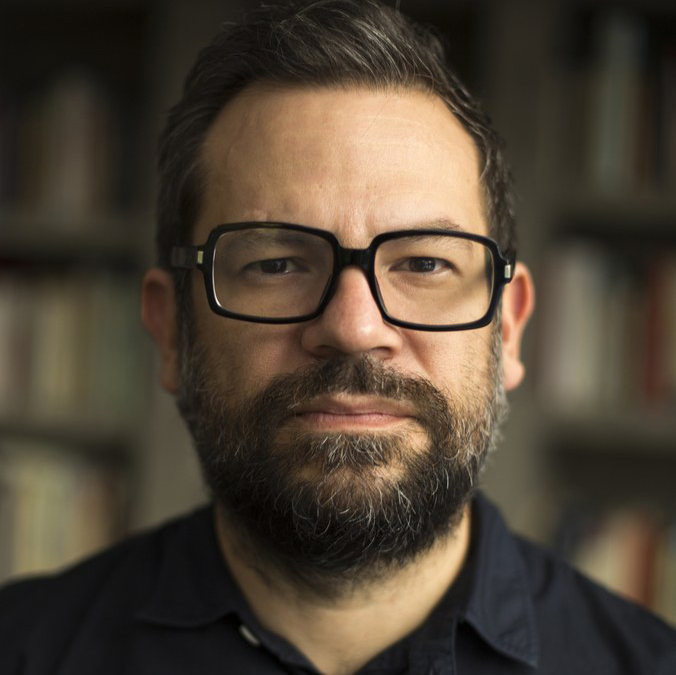 Pedros Reyes
2020/2021 Outstanding Art for Peace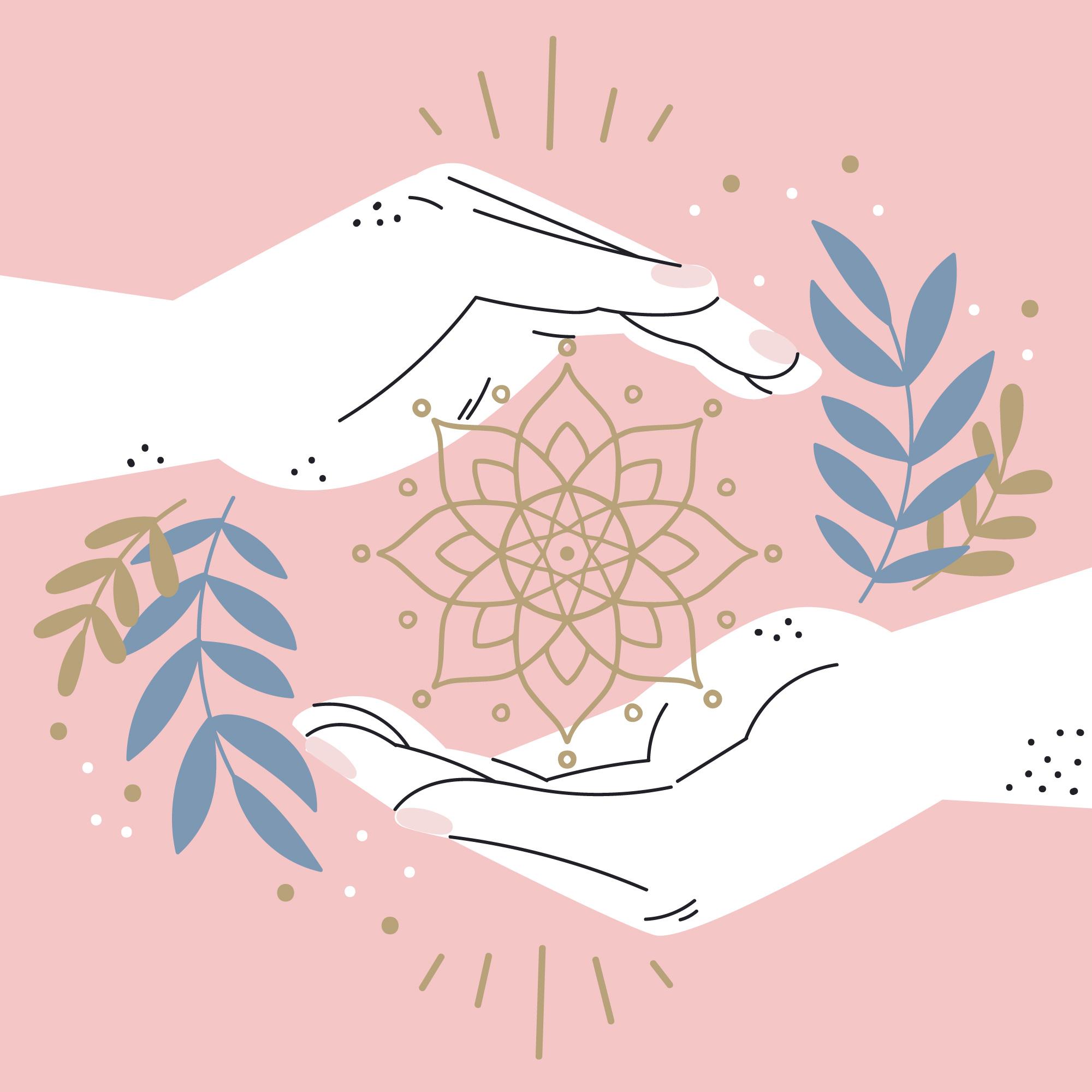 Healing and Positive Energy Globally
2020/2021 Outstanding Inner Peace
2019 Laureates
Awarded the Luxembourg Peace Prize for outstanding contribution to world peace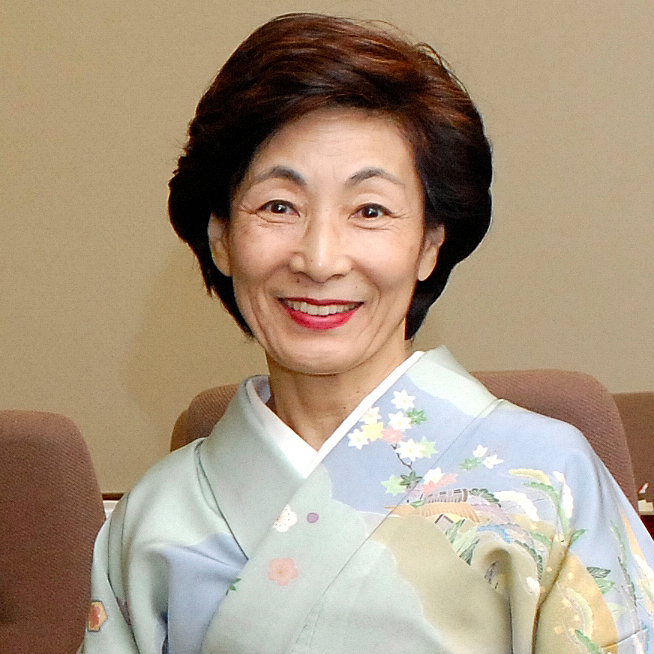 Masami Saionji
2019 Outstanding Peace Activist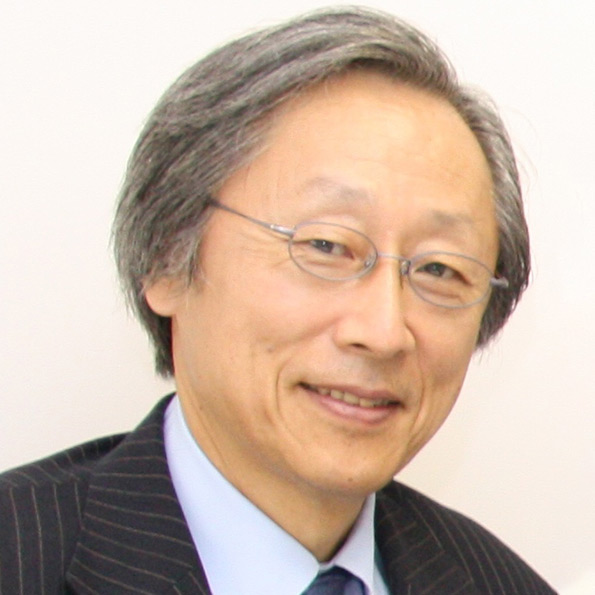 Hiroo Saionji
2019 Outstanding Peace Activist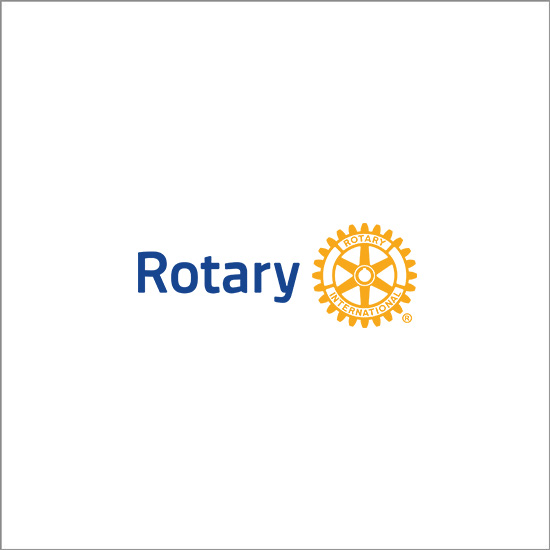 Rotary International
2019 Outstanding Peace Education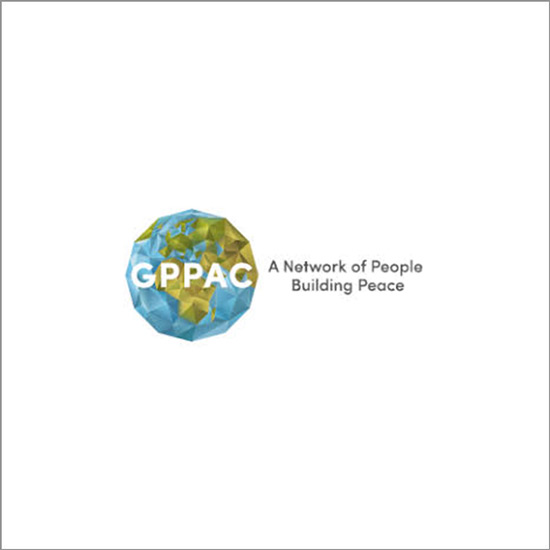 Global Partnership for the Prevention of Armed Conflict (GPPAC)
2019 Outstanding Peace Support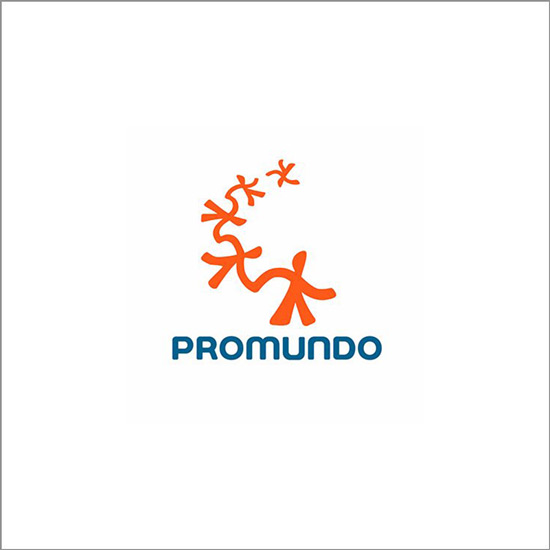 Promundo
2019 Outstanding Peace Organization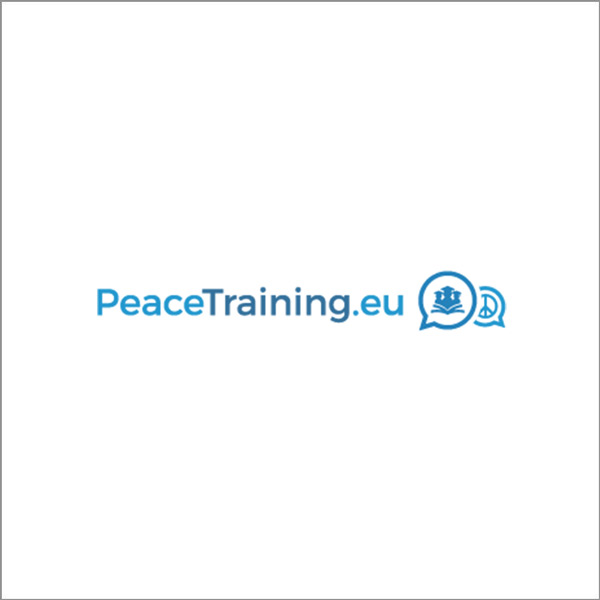 Peace Training EU
2019 Outstanding Peace Technology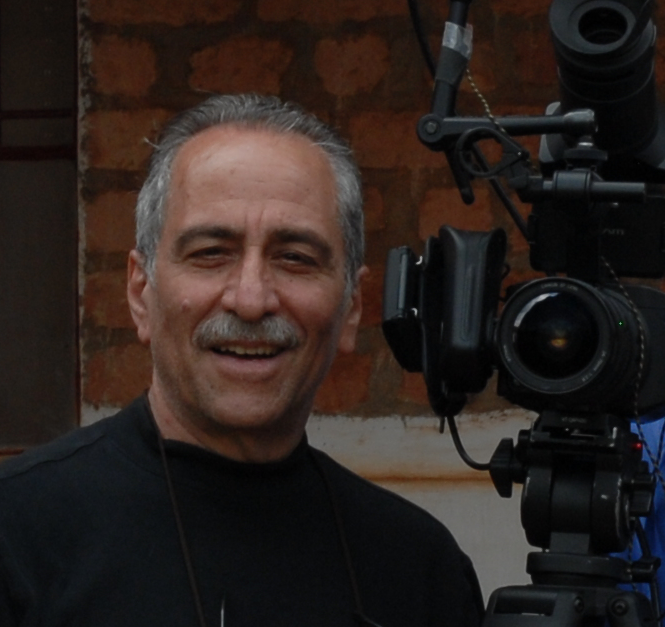 Jamil Simon
2019 Outstanding Peace Journalism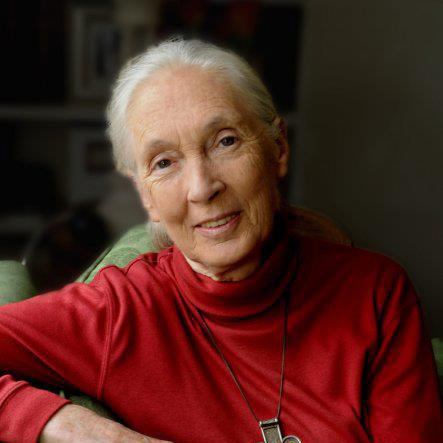 Jane Goodall, DBE
2019 Outstanding Environmental Peace
Zen Master Thich Nhat Hanh
2019 Outstanding Inner Peace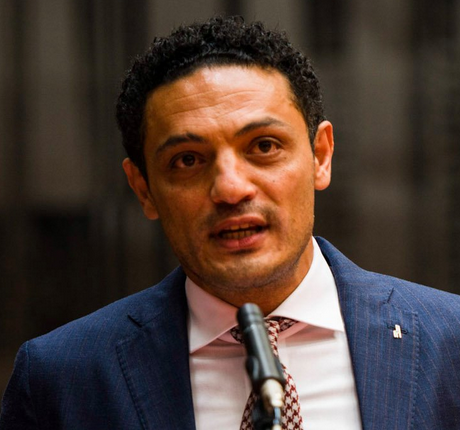 Mohammed Aly Aly ABDELKHALEK
2019 Outstanding Art for Peace
Eritrea and Ethiopia
2019 Outstanding Peace Process
Registration
08:30 Check-in
Check-in of Participants, Laureates and Guests – Participants enter with the ID used to register
Opening Ceremony
09:30 World Peace Flags Mandala
Patrick Petit, Goi Peace Foundation
Dagmar Berkenberg, May Peace Prevail On Earth International, e.V. Germany
Report
10:00 The Global Peace Index 2019
Steve Killelea, Executive Chairman and Founder of the Institute for Economics and Peace (IEP), Australia
Panel Discussion
10:30 "What creates resilient societies"
Jonathan Ponchon, Liaison office of the European Parliament in Luxembourg;
Nicolas Schmit, Elected MEP (S&D);
Andra Tanase, Program Director PATRIR;
Steve Killelea, Executive Chairman and Founder of the Institute for Economics and Peace (IEP);
Dr. Peter Iblher, Rotary International Director
Gary Barker, PhD, President and CEO, Promundo-US
Presentation
11:25 A new Narration for a Civilization of Syntony, of Symphony
Issue: Fostering coherence and responsibility, wondering, envisioning, enlightened comprehending: from which Trust & Peace emerge as consequences. Nurturing an inspiring, sensible co-creating, co-evolving, co-habiting the Earth.
Anna Bacchia – Founder of the 'Center for ÌNIN INtuitive INtelligence & Holographic Evolving', Lugano Switzerland. Creative Member of the 'Club of Budapest' and Research Fellow of the 'Laszlo Institute for New Paradigm Research'.
Presentation
11:30 Explanation of Writing Project & Sculpture
Vanessa Buffone, Brazil, introduces the Writing Project in the Foyer
Duvan, Columbia, Creator Artist, explains the concept of his sculpture "La Silla de la Paz" in the Foyer
Light Sustenance
Award
12:00 OUTSTANDING PEACE JOURNALISM
Jamil Simon, USA, of Spectrum Media
Jamil created a multi-media symposium called War Stories Peace Stories: Peace Conflict and the Media, designed to bring journalists and peacebuilders together.
Award
12:15 OUTSTANDING PEACE SUPPORT
Global Partnership for the Prevention of Armed Conflict (GPPAC) – Accepted on behalf of GPPAC by Darynell Rodriguez
The Global Partnership for the Prevention of Armed Conflict consists of hundreds of civil society organisations around the world. GPPAC seeks a world where violence and armed conflicts are prevented and resolved by peaceful means based on justice, gender equity, sustainable development, and human security for all.
Award
12:30 OUTSTANDING ART FOR PEACE
Mohamed Aly Aly Abdelkhalek Egypt, and Mr Felix Bentz, Spain
Mohamed is a film and television actor in Egypt. He has produced and starred in the film THE OTHER LAND, based on the epic of current immigration, highlighted by his values of humanity.
Award
12:45 OUTSTANDING PEACE ORGANIZATION
PROMUNDO – Accepted on behalf of PROMUNDO by Tatiana Moura and Gary Barker
PROMUNDO works to promote gender equality and create a world free from violence by engaging men and boys in partnership with women and girls. Founded in 1997 they have reached approximately 10 million individuals including 4,500 health professionals, 22,000 teachers, 1,700 police, military, and government officials.
Award
13:00 OUTSTANDING PEACE EDUCATION
ROTARY International – Accepted on behalf of ROTARY International by Peter Iblher
Through their service projects, peace fellowships and scholarships, Rotary takes action to address the underlying causes of conflict, including poverty, inequality, ethnic tension, lack of access to education and unequal distribution of resources.
Award
13:15 OUTSTANDING PEACE ACTIVISTS
Masami Saionji and Hiroo Saionji, Japan
Masami Saionji succeeds the work of her adoptive father, Masahisa Goi, who initiated a movement for the world peace through the universal prayer May Peace Prevail on Earth. As a spiritual leader and lecturer, she has touched thousands of people's lives through her guidance and inspiration. She is the chairperson and vision holder of the GOI Group.
Hiroo Saionji was responsible for establishing the GOI Peace Foundation and May Peace Prevail on Earth International and oversees their direction and international activities. He travels the world promoting dialogues and initiatives for peace.
Break
13:30 Second Networking Break
Performance
14:00 Music for Peace
Juan Wen playing the Guzheng, traditional Chinese string instrument. Three songs from childhood are played, one Japanese, one South Korean, and the final one Chinese.
Award
14:05 OUTSTANDING PEACE TECHNOLOGY
Peace Training EU – Accepted on behalf of PEACE TRAINING EU by – Ruxandra Tanase
Peace Training's mission is to aggregate a comprehensive collection and analysis on the state-of-the-art in conflict prevention and peacebuilding training in Europe. Over the period of two years, the project assessed practices, efforts and training needs of European actors. The goal being to map out and connect stakeholders, to provide recommendations on best practices as well as ICT approaches.
Award
14:15 OUTSTANDING ENVIRONMENTAL PEACE
Jane Goodall – Accepted on behalf of Jane Goodall by Doris Schreyvogel Executive Director Jane Goodall Institute, Austria
Dr. Jane Goodall, Founder of the Jane Goodall Institute in 1977 and UN Messenger of Peace learned from her time studying wild chimpanzees and their habitats that everything is connected. This helped her innovate community-centered conservation, based on the idea that when we put local communities at the heart of conservation, we can improve the lives of people, other animals, and the environment.
Award
14:30 OUTSTANDING PEACE PROCESS
Awarded to Eritrea and Ethiopia – Accepted on behalf by H.E Negassi Kassa Tekle, Ambassador of Eritrea to EU and the Benelux and H.E. Grum Abay Teshome, Ambassador of Ethiopia to the EU, Belgium, Luxembourg, and the Baltic Countries.
Award
14:45 OUTSTANDING INNER PEACE
Zen Master Thich Nhat Hanh, Vietnam – Accepted on behalf of Master Thich Nhat Hanh by Br.Dao Tue and Br. Phap Huu
Thich Nhat Hanh is a global spiritual leader, poet and peace activist. His key teaching is that through mindfulness, we can learn to live happily in the present moment. He has been a pioneer in bringing Buddhism to the West, founding six monasteries and dozens of practice centres in America and Europe as well as over 1,000 local mindfulness practice communities.
Report
15:00 Chess for peace
Mietek Bakalarz on behalf of the Youth Chess for Peace initiative held for 140 children in Luxembourg, May 2019.
Report
15:05 Youth World Peace Forum 2018
Carlos Palma, Living Peace International, on behalf of the Youth World Peace Forum in Manila, Philippines, July 2018
Report
15:10 World Peace Forum Columbia, November 2019
Report
15:20 Translatlantique Dialogue 25 - 28 May 2020 with Luxembourg Peace Prize 28 May 2020
Francois Carbon, Chargé de mission Culture, University of Luxembourg
Ceremony
15:30 Closing Ceremony
Announcement of Outstanding Sport for Peace for 2020.
Theme of 2019/2020 Art Competition – SPORTS and PEACE!, Dagmar Berkenberg.
Announcement of 18 July Mandela Mile initiative, Shevanne Helmer.
Nelson Mandela / World Peace Forum Humanity Award presented by Peter Thurstrup and Rosemarie Gnausch.
Dinner
19:00 DINNER
House 17 Private Club, 17 Rue du Nord, Luxembourg Ville.
Dress: Cocktail / National Dress
2018 Laureates
Awarded the Luxembourg Peace Prize for outstanding contribution to world peace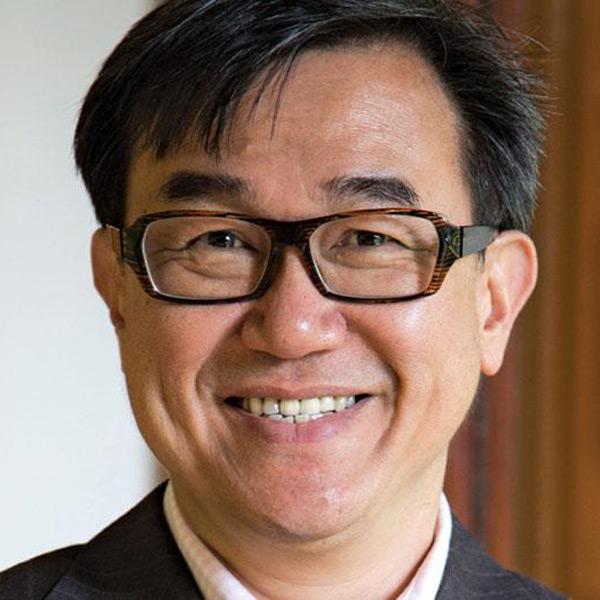 Jack Sim
2018 Outstanding Peace Activist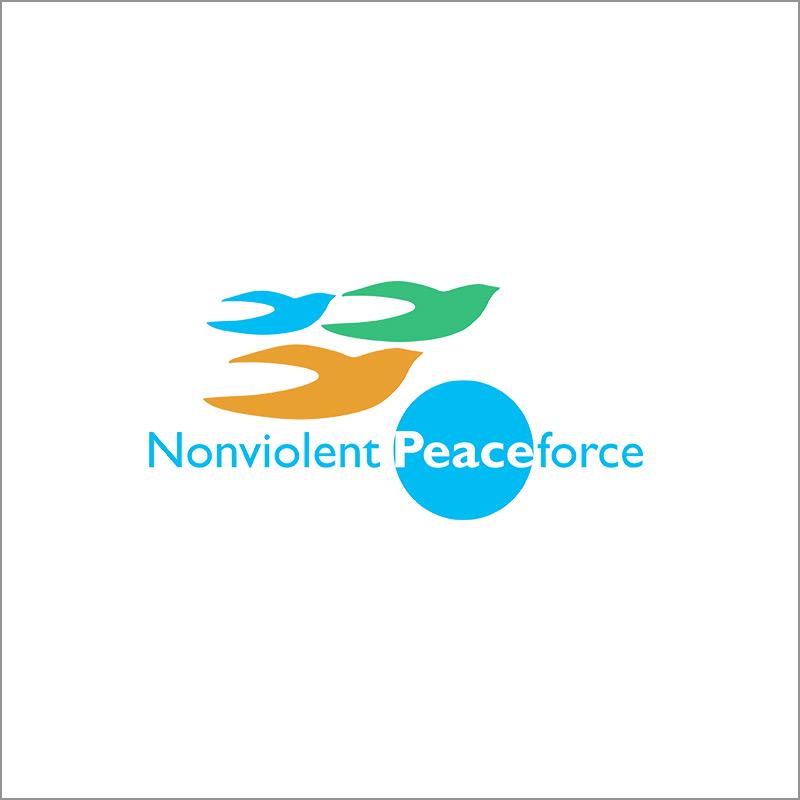 Nonviolent Peaceforce
2018 Outstanding Peace Organization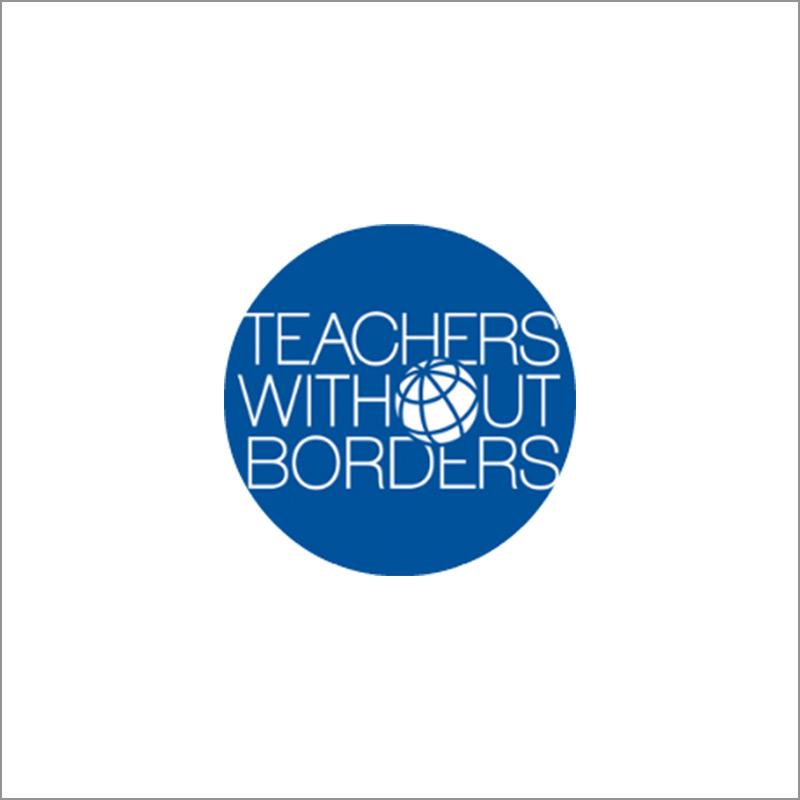 Teachers Without Borders
2018 Outstanding Peace Education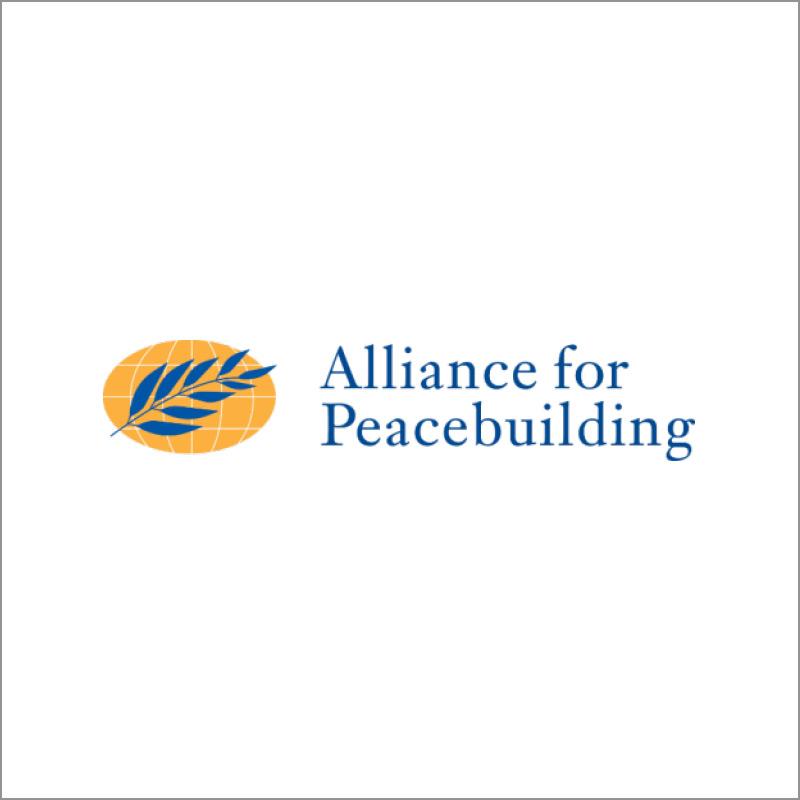 Alliance for Peacebuilding
2018 Outstanding Peace Support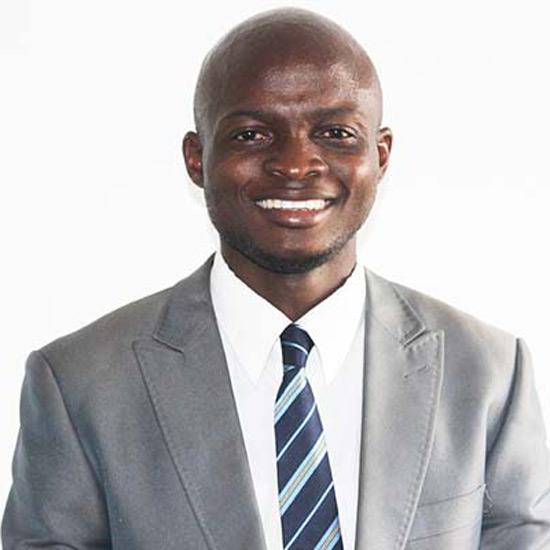 Achaleke Christian Leke
2018 Outstanding Youth Peacemaker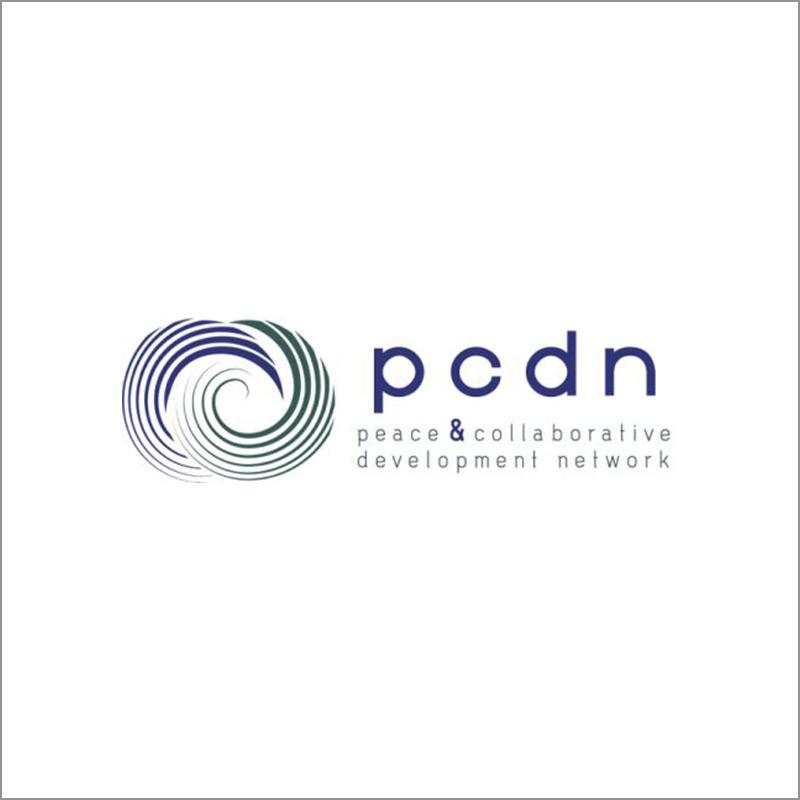 Peace and Collaborative Development Network
2018 Outstanding Peace Technology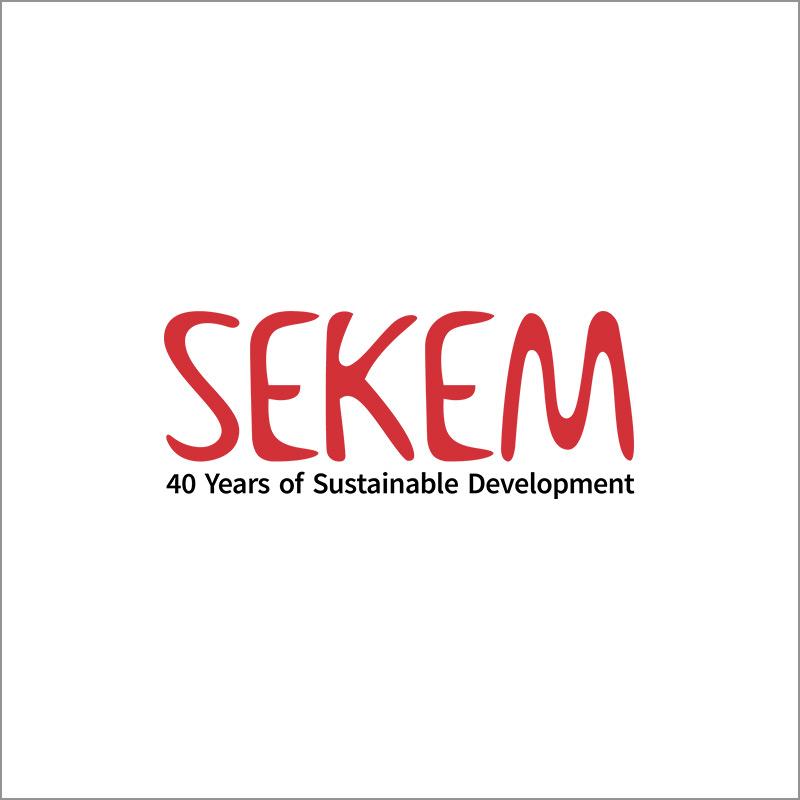 SEKEM
2018 Outstanding Environmental Peace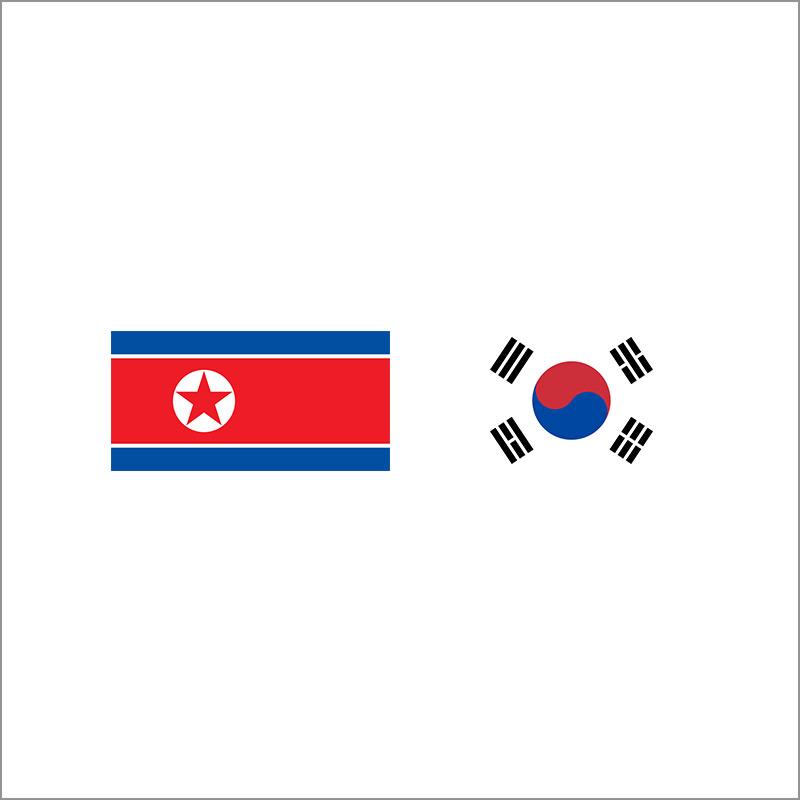 North and South Korea Initiatives
2018 Outstanding Peace Process