2019 Outstanding Peace Activist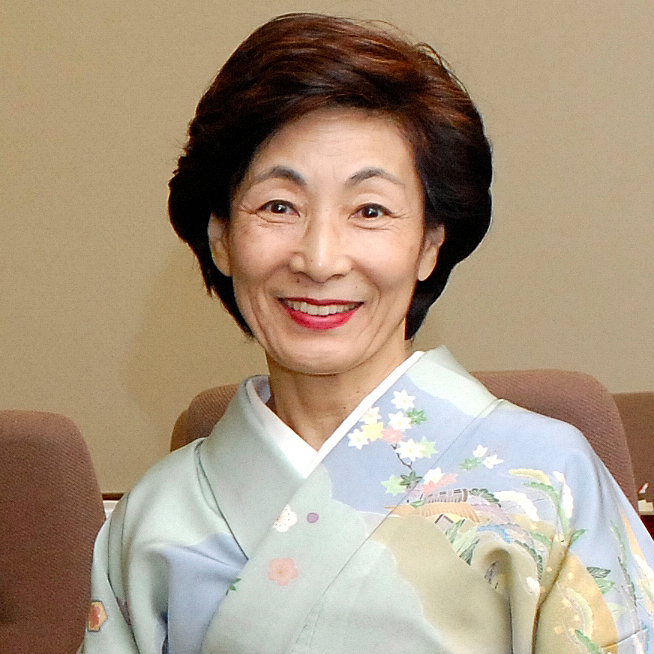 2019 Outstanding Peace Activist
Masami Saionji
Work Title: Chairperson, The Goi Peace Foundation / May Peace Prevail On Earth International / Byakko Shinko Kai
Masami Saionji succeeds the work of her adoptive father, Masahisa Goi, who initiated a movement for world peace through the universal prayer May Peace Prevail on Earth. As a spiritual leader and lecturer, she has touched thousands of people's lives through her guidance and inspiration. She travels globally on speaking tours, and has led peace ceremonies in many countries as well as at the United Nations and other international organizations. She is the author of 35 books including The Golden Key to Happiness, You Are the Universe, The Earth Healer's Handbook, and Vision for the 21st Century.
Masami Saionji is the vision holder of the following three organizations consisting of the Goi Group:
The Goi Peace Foundation, founded in Japan in 1999, is dedicated to fostering a sustainable and harmonious global society by building cooperation among forward-thinking individuals and organizations across diverse fields, including education, science, culture and the arts. The Foundation engages in research and educational activities, local and global community building, and empowerment of citizens, especially young people.
www.goipeace.or.jp
May Peace Prevail On Earth International, founded in the U.S. in 1988, is dedicated to spreading the message and prayer May Peace Prevail on Earth as a way to unite the hearts of humanity transcending all boundaries of culture, religion, and politics. Members and supporters of this global grassroots movement participate in the Peace Pole Project, World Peace Flag Ceremonies, Peace Pals International Art Exhibition and other activities. www.worldpeace.org
Byakko Shinko Kai, founded in Japan in 1955, offers spiritual teachings and practices based on the philosophy of Masahisa Goi, with an aim to foster a consciousness of peace and harmony in people and enable them to contribute to world peace. At their sanctuary at the foot of Mount Fuji, Byakko hosts the Symphony of Peace Prayers, a large-scale annual event to promote harmony among all faiths and spiritual traditions.
www.byakko.org