2019 Outstanding Environmental Peace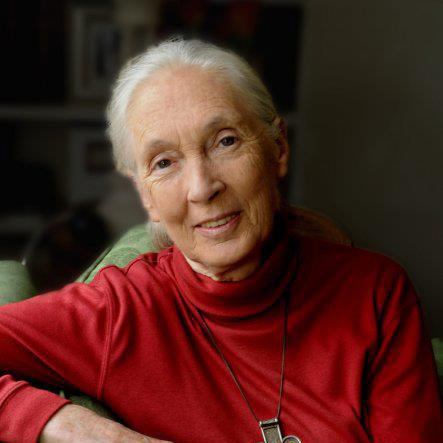 2019 Outstanding Environmental Peace
Jane Goodall, DBE
Dr. Goodall, Founder of the Jane Goodall Institute and UN Messenger of Peace, learned from her time studying wild chimpanzees and their habitats that everything is connected. This helped her innovate community-centered conservation, based on the idea that when we put local communities at the heart of conservation, we can improve the lives of people, other animals, and the environment. Founded in 1977, the Jane Goodall Institute (JGI) advances Dr. Goodall's holistic approach through two main mission supporting goals and a tapestry of eight objectives that build on each other bringing the power of hope to life. Their objectives of Understanding Chimpanzees, Protecting Chimpanzees and Other Great Apes, Advocacy & Public Awareness, Chimpanzee Welfare, Roots & Shoots, Science and Technology, and Jane's Legacy work together to create a healthy planet where people make compassionate choices to live sustainably in harmony with each other, other animals and the environment we all share.
Once people realize their power to make a difference in the lives of their families, communities, and environment, there's no going back—only forward. The Jane Goodall Institute helps one success lead to another as they build on the impact made together: restoring critical habitat to save chimpanzees from extinction; improving health for women and education for girls; cultivating local livelihoods in harmony with nature; and helping young people become the informed generation of compassionate change-makers the world so urgently needs through JGI's Roots & Shoots youth program in more than 50 countries. Over nearly three decades since it was founded by Dr. Goodall, young people of all ages in more than 100 countries have been involved in the program.
2020 Register to the webinar
This live webinar calls upon some of our Laureates, past and future, to provide an analysis of the challenges facing our world today, and puts forth recommended success factors to efficient, long-term peace for all.