2019 Outstanding Peace JOURNALISM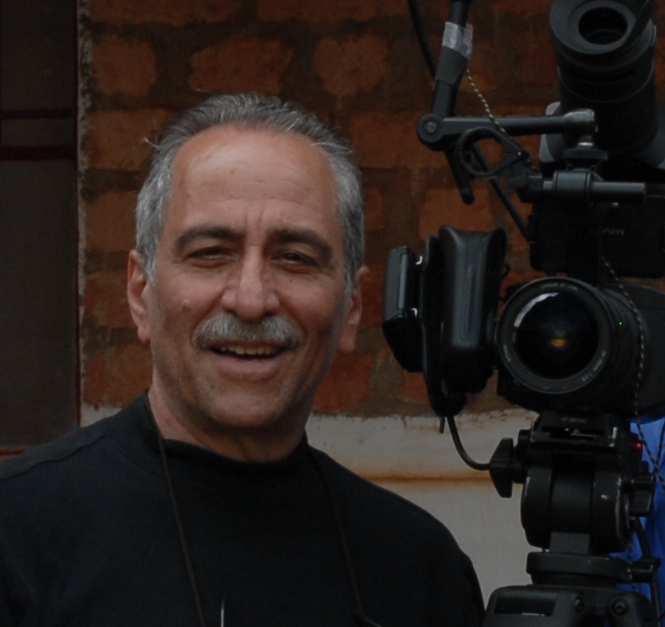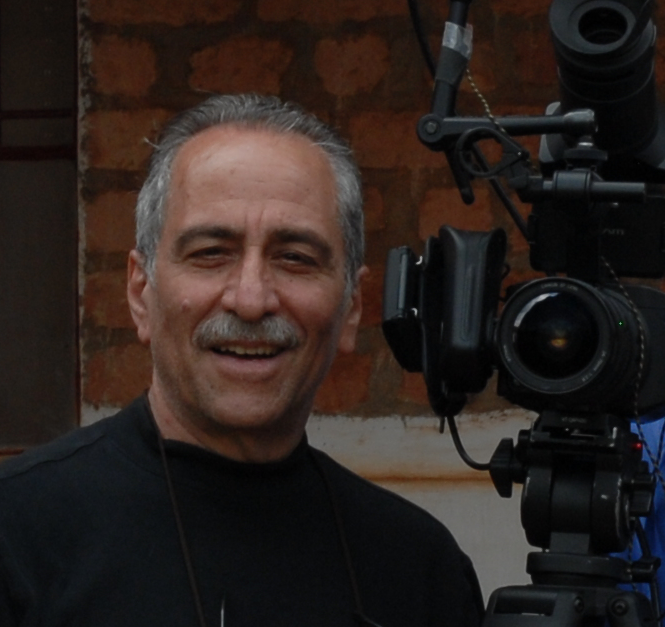 2019 Outstanding Peace Journalism
JAMIL SIMON
Place of Birth: New York City, NY, USA
Work Title: President and Founder, Spectrum Media
Jamil Simon- is a visionary peace activist, an award-winning documentary filmmaker, and an expert in communication strategy. He founded his media production and consulting firm, Spectrum Media, more than 40 years ago and has since made films and worked on media projects in countries in Africa, Europe, Asia and Latin America to promote social and environmental reform.
For the past 25 years, in addition to his work as a filmmaker, Jamil has worked as a consultant in communication strategy for multilateral organizations like USAID and the World Bank. He designed and implemented public awareness programs in developing countries to promote reform of all kinds. He worked to promote sustainable agriculture in Malawi, conflict resolution skills in Jordan, democracy in Mali, and water conservation in Tunisia. His programs have worked well at the grass roots level.
Currently, he is engaged in creating media tools to promote peaceful solutions to conflict. Toward that end, he is working on two major projects– the first is an event in NYC called War Stories Peace Stories, which brought together journalists and peacebuilders to focus on how peace and conflict are reported in the news media and its impact on public perceptions of how to reduce conflict. The second project is a feature length documentary called Beyond Diplomacy telling the story of the peacebuilding process in four countries.
Jamil and a team of creative professionals produced a one-day symposium called War Stories Peace Stories: Peace, Conflict & The Media— a multimedia project designed to challenge journalists and peacebuilders to examine new strategies and approaches for covering peace and conflict. It was a remarkable event, held in NYC on April 18,2018 that brought peacebuilders and journalists together to talk about how to cover peace and conflict. For his work promoting peace efforts to journalists, he has been awarded the 2019 Luxembourg Peace Prize.
He is producing Beyond Diplomacy in collaboration with the Fletcher School of Law and Diplomacy at Tufts University. It will be a feature length documentary on peacebuilding in four countries– Colombia, Ireland, Sri Lanka and Burundi. These are four countries, on four continents with different cultures and different conflicts, and all in different situations in their journey towards peace like Colombia, or away from it, like Burundi, or with violence behind them but still facing many unresolved issues, like Ireland and Sri Lanka.
As part of the project, he and his team would create a global multimedia educational web platform to train practitioners in peacebuilding skills. The customized curriculum that the Fletcher team would develop, would harness the video captured for the films, to make the curriculum come alive. To the extent possible, we would translate the case studies into stories, showing real people facing significant challenges in their efforts to recover from conflict.
This ambitious program grew out of a feature documentary, Fragile Island of Peace, which will tell the story of a decade long peace process that emerged in Burundi following the treaty that ended its long bloody civil war. The story continues to unfold, and the film is a work in progress.
Here is the link to a 10-minute Preview Video to introduce the story – https://vimeo.com/137625516
Jamil is an accomplished still photographer; his pictures have been published in books and magazines and exhibited in galleries. Jamil has spoken at a variety of institutions, including Harvard's Kennedy School of Government, The Fletcher School at Tufts University, Stanford University, Brandeis, Boston University, Georgetown, and others. He has given talks on ways to elevate awareness of peacebuilding and reconciliation. He has also given talks on innovative ways to reach audiences in developing countries.
More information on Jamil's projects and activities can be seen on Spectrum Media's website: 
https://spectrummedia-boston.com/
Website for the War Stories Peace Stories symposium is:
https://www.warstoriespeacestories.org/
LinkedIn Profile: 
https://www.linkedin.com/in/jamil-simon-245580/
Twitter Page:
https://twitter.com/Spectrum_Boston
2023 Register to the event
The 2023 Luxembourg Peace Prize ceremony will take place at the European Convention Center and shared online.