2016 Outstanding Youth Peaceworker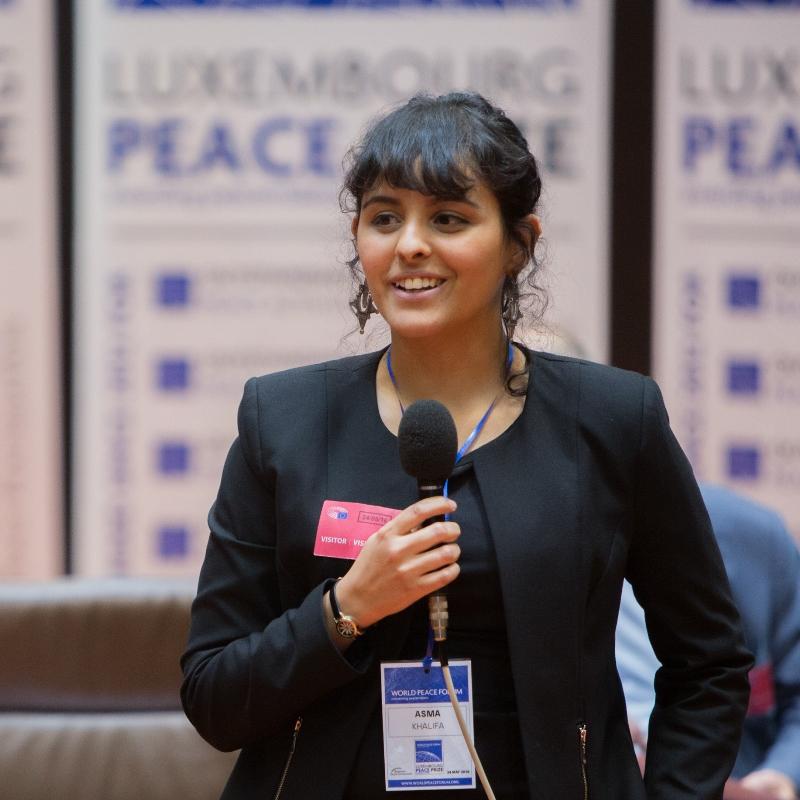 2016 Outstanding Youth Peaceworker
ASMA KHALIFA
Place of Birth: Tripoli, Libya
Work Title: Activist / Researcher
Asma Khalifa is a Libyan activist and researcher. She has been working in civil society on human rights, women's rights and youth empowerment since 2011.
Since then Asma became a research student in MA – Peace and Conflict studies-, and has started to work on peacebuilding and conflict transformation.
Asma is a co-founder at Tamazight Women Movement, a think/do tank that is working on gender equality and research on the indigenous women of Libya and North Africa.
Asma is a capacity builder for Libyan activists in peace building and non-violence.
2020 Register to the webinar
This live webinar calls upon some of our Laureates, past and future, to provide an analysis of the challenges facing our world today, and puts forth recommended success factors to efficient, long-term peace for all.