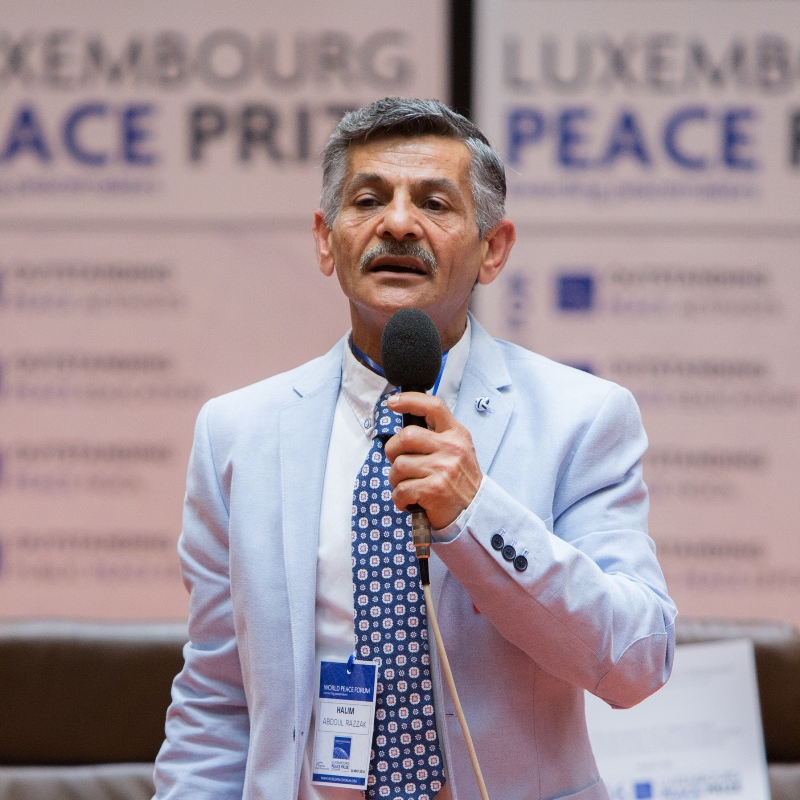 2016 Outstanding Peace Activist
Volunteer at Hall 6 in Luxexpo
Halim Abdoulrazzak was born 1 January 1962 in Amuda, Syria.  He was the 41st refugee to arrive in Hall 6, Luxembourg in 2015.  He has been a volunteer, working with Musicare and the Red Cross, to help refugees settle in their newly adopted countries.  In Syria, Halim was an antique dealer.
The smiling face at the end of a long journey
(JB) Syrian antique dealer Halim Abdoulrazzak's friendly smiley face is a welcome ray of sunshine for the displaced people who first arrive in Luxembourg.
A volunteer at Hall 6 in Luxexpo, the foyer for processing refugees upon arrival, Halim's helpful personality and aptitude for languages enable him to get to know each person who arrives and accompany in the first steps of their new lives.
"I know all the refugees who come there and I help them. Anything they ask of me, I try to help. Most people speak other languages so I translate for them, for example when they go to the doctor. If they need something from OLAI and don't know where to start I translate for them," he told wort.lu.