2016 Outstanding Peace Activist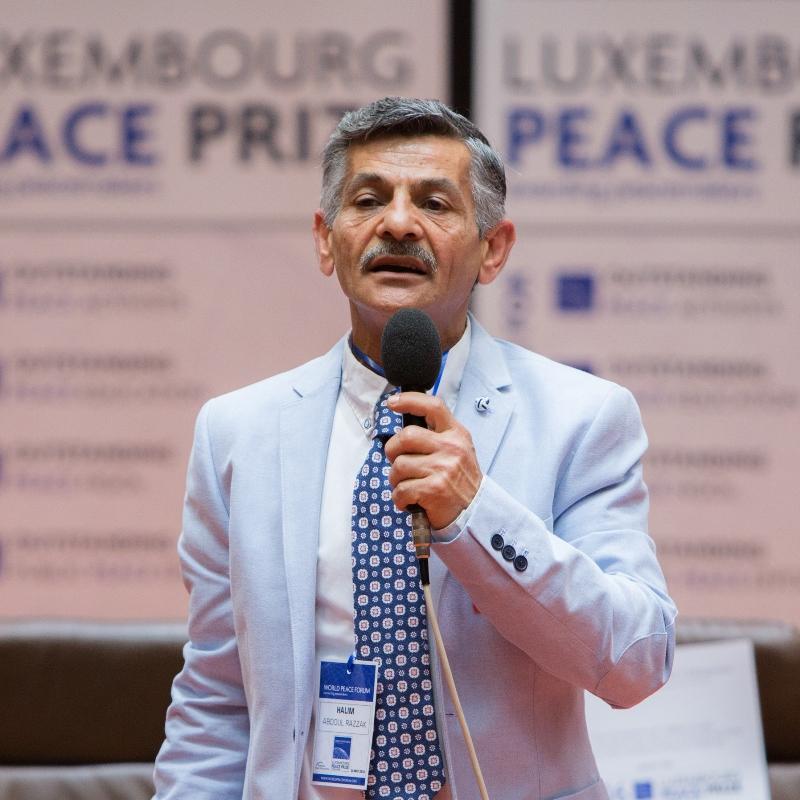 2016 Outstanding Peace Activist
ABDOULRAZZAK HALIM
Place of Birth: Amuda, Syria
Work Title: Volunteer at Hall 6 in Luxexpo
Halim Abdoulrazzak was born 1 January 1962 in Amuda, Syria. He was the 41st refugee to arrive in Hall 6, Luxembourg in 2015. He has been a volunteer, working with Musicare and the Red Cross, to help refugees settle in their newly adopted countries. In Syria, Halim was an antique dealer.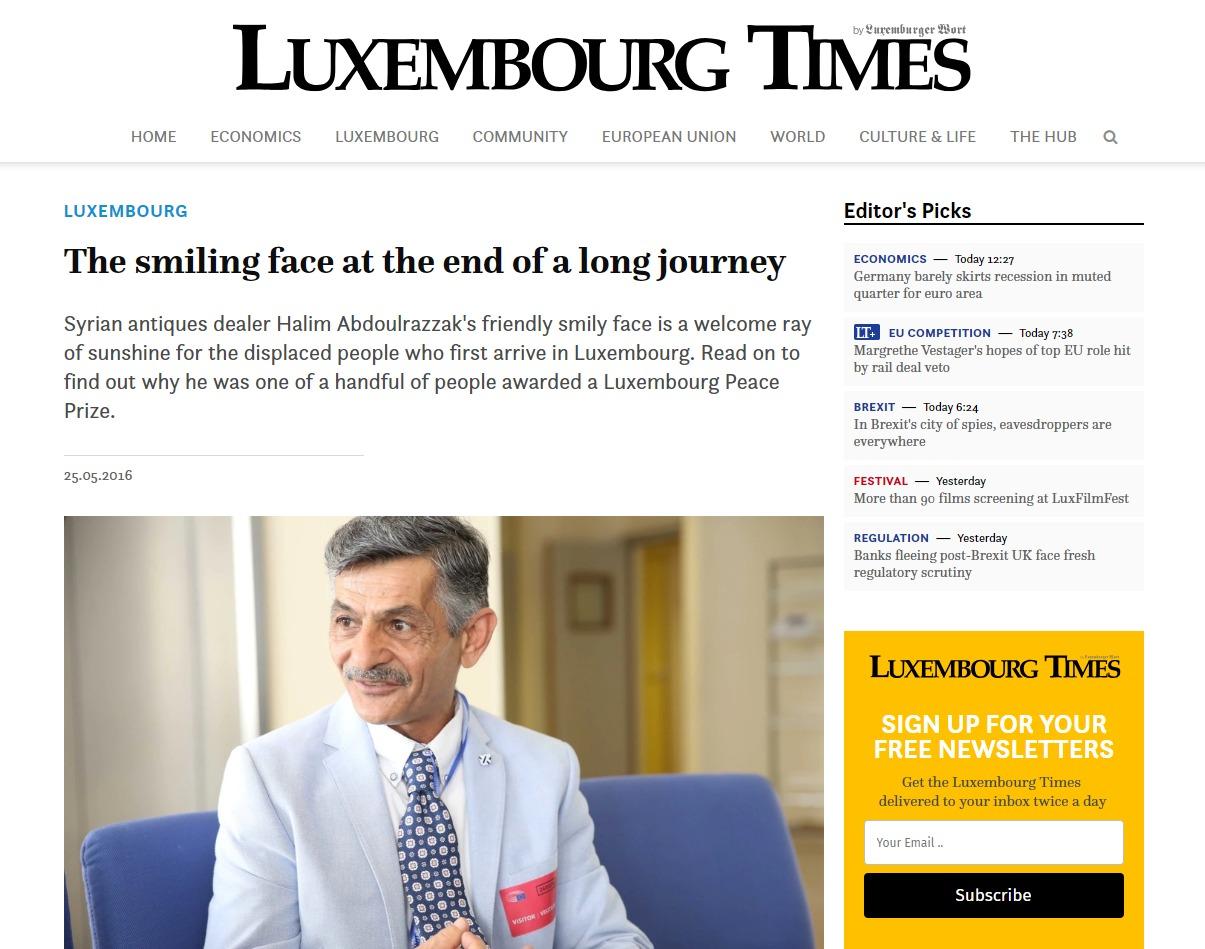 The smiling face at the end of a long journey
Syrian antiques dealer Halim Abdoulrazzak's friendly smily face is a welcome ray of sunshine for the displaced people who first arrive in Luxembourg.
2020 Register to the webinar
This live webinar calls upon some of our Laureates, past and future, to provide an analysis of the challenges facing our world today, and puts forth recommended success factors to efficient, long-term peace for all.