2020/2021 Outstanding Peace JOURNALISM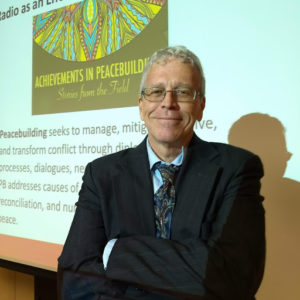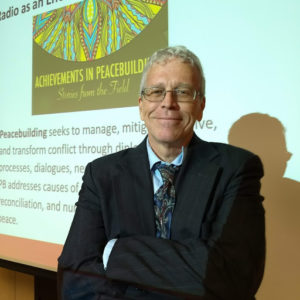 2020/2021 Outstanding Peace Journalism
Steve Youngblood
Year granted award: 2020/2021
Is a Kansas City, USA area professor and Director of the Center for Global Peace Journalism and Associate Professor of Communications at Park University (Parkville, Missouri). He has taught peace journalism to journalists, academics, and students in 27 countries and territories worldwide, including conflict areas like South Sudan, Indian-administered Kashmir, Lebanon, Cameroon, and Turkey. He is also the editor of the semi-annual Peace Journalist magazine, author of the university textbook Peace Journalism Principles and Practices, and writer of the Peace Journalism Insights blog.
2023 Register to the event
The 2023 Luxembourg Peace Prize ceremony will take place at the European Convention Center and shared online.